We want to start this blog post by saying how much we enjoyed the Oscars last night! There were so many great nominees for each category and we thought that the respective winners for each category deserved the award. Also, we thought that the host, Seth MacFarlane, did better at the start of the show and slowly started descending towards the end. Other than that we loved and enjoyed the show. Now that we've gotten through with that, we can continue to the fun part, the red carpet!

We loved Jennifer Lawrence's dress from last night! Her choice of gown, by her award show season designer of choice Dior, was very neutral and tamed for a couture dress. Other than that we want to applaud her for tripping on her way up to receive the awards and still making her acceptance speech. You go girl!

Amanda Seyfried was one of our absolute favorites! The neckline on her dress was very reminiscent of the 1990s. A design by Alexander McQueen, she looked flawless and very much like her portrayal from Les Miserables.

The best actress nominee, Jessica Chastain, donned a gorgeous Armani Prive gown. She completed the look with a 1960's Harry Winston bracelet, soft waves, and a bold red lip.

We can't even come close to describing how gorgeous Stacy Keibler was last night! She looked absolutely stunning and her dress fit her body like a glove! Stacy was wearing a Naeem Khan dress last night.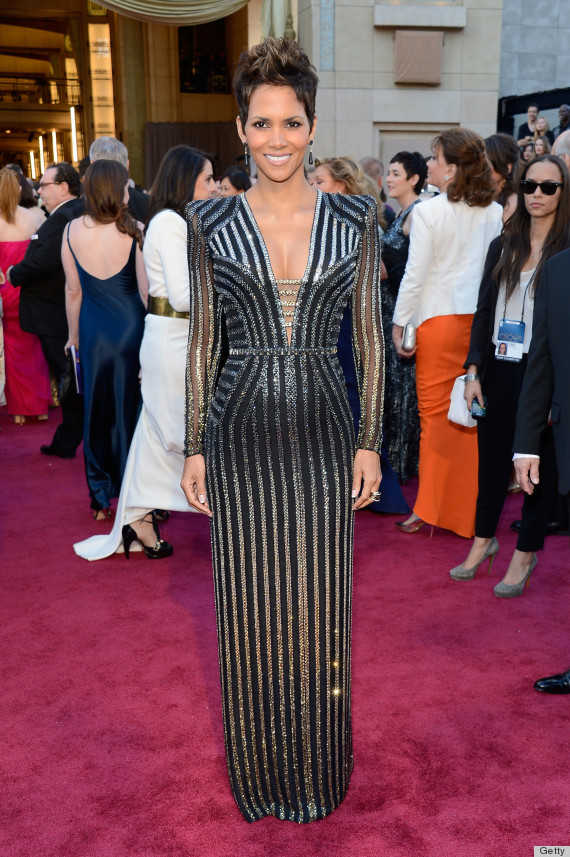 Former bond girl Halle Berry looked stunning in her choice of outfit. Halle wore a glittering custom Versace gown with major drop neckline.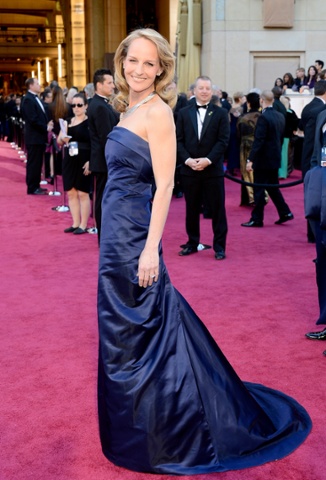 Academy Award nominee Helen Hunt rocked a strapless, navy blue gown by fast-fashion retailer H&M. We want to congratulate this woman for wearing something that woman can purchase if they want. Although she did balance this reasonably priced dress by wearing 700,000 in jewelry. Now that I'm not sure woman all over can get their hands, BUT she still looked gorgeous and wore something affordable so our hats go off to you, Helen Hunt!